Every therapist at Resolute Physical Medicine and Rehabilitation is committed to making an impact on the patients they serve.
Brian Hailey is the Director of Rehabilitation at a Resolute Physical Medicine and Rehabilitation managed-unit in Broken Arrow, Oklahoma.
Brian's journey to becoming a physical therapist began more than a decade ago when he recognized his passion for people and their stories. Over the last 13 years, Brian's work has given him the opportunity to become part of that story for every patient he serves.
Brian, who has spent the last nine years in long-term acute care, uses the successes of patients whose journey he has been a part of to inspire new patients and Resolute team members. Brian's dedication to patients begins the moment they need rehabilitation services. When a patient walks through the door intubated and with limited mobility, Brian uses his extensive knowledge to develop a rehabilitation plan for the patient. He collaborates with his team and hospital staff to help that patient return home or to an inpatient rehabilitation facility. This commitment to results is a key component of Brian's role as Director of Rehabilitation.
Brian received his Master of Physical Therapy from the University of Oklahoma in 2005. In 2002, Brian received his Bachelor of Athletic Training from the University of Tulsa. Brian believes joining Resolute is home and has provided him with the opportunity to continue to help those needing to regain their independence. 
"Physical therapy means the opportunity to become a part of someone's recovery story. It's about playing a small role in assisting a patient back to their previous independence or helping them discover and adapt to a new type of independence."
– Brian Hailey
Our patients are at the core of who we are.
Mr. Breecher was admitted to a Resolute-managed rehabilitation unit in Broken Arrow, Oklahoma after open-heart surgery complications resulted in multiple follow-up surgeries. Due to his critical condition, Mr. Breecher developed a significant wound over his tail-bone. When he arrived, Mr. Breecher required assistance for many activities and could only walk short distances with a rolling walker. Initially, Mr. Breecher's mobility was limited by his wound and his wound pain. Our Resolute team collaborated with the hospital's wound care staff to protect his wound and decrease his pain. As discharge day was nearing, Mr. Breecher could walk more than 1,500 feet with a cane. He could walk up and down a flight of stairs, perform his activities of daily living, and begin his exercise regime. Mr. Breecher was discharged home to continue his recovery with the aid of home health services. We're honored to help Mr. Breecher beat the odds and achieve all the goals he set for himself!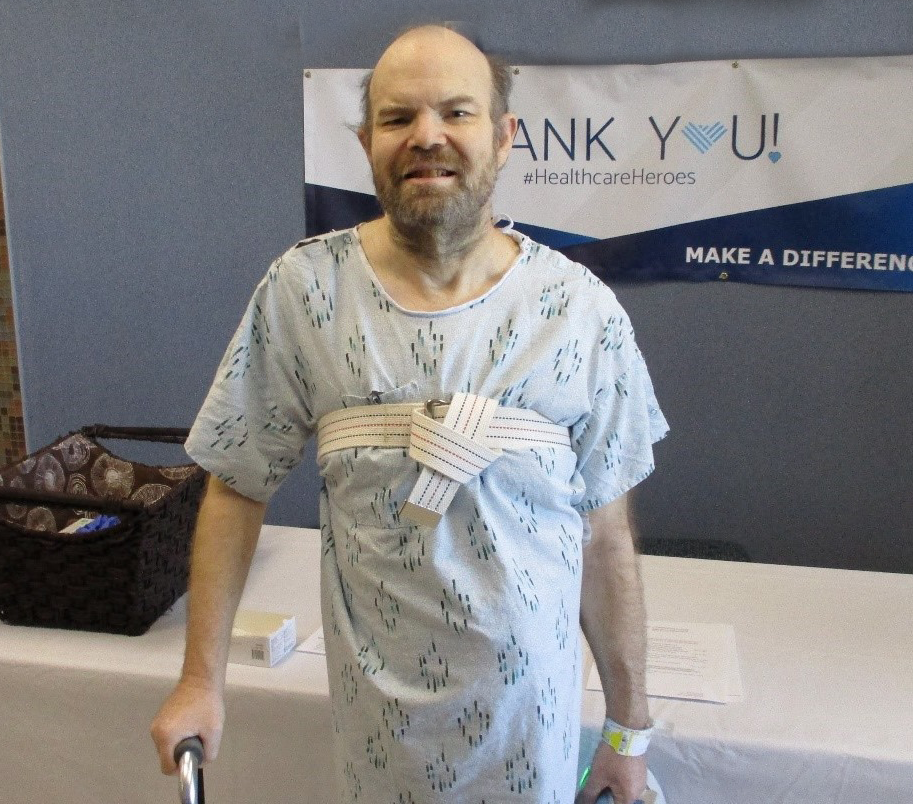 Mr. Webb transferred to a Resolute-managed rehabilitation unit in Houston, Texas to recover from surgery complications after suffering a perforated gastric ulcer. When he arrived, Mr. Webb required total assistance for bed mobility and transfers due to a weakened abdomen. With these limitations in mind, our rehabilitation team worked with hospital staff to develop an individualized treatment plan to restore Mr. Webb's overall mobility and well-being. As Mr. Webb's surgical wound improved, so did his ability to progress with our team. Slowly but surely, Mr. Webb was able to walk up to 15 feet with a rolling walker and only needed minimal assistance to transfer to and from his bed. Days later, Mr. Webb only required set-up assistance for basic hygiene and grooming activities of daily living. After 29 days at the hospital, Mr. Webb discharged to an inpatient rehabilitation facility. We're thankful for the opportunity to serve Mr. Webb! 
In August, Mr. Jackson transitioned to a Resolute-managed rehabilitation unit in Bossier City, Louisiana, to recover from acute renal failure. Upon admission, Mr. Jackson required up to maximum assistance for activities of daily living and total assistance for transfers and standing.  In addition, Mr. Jackson was COVID-19 positive. Despite the challenges to recovery, Mr. Jackson remained determined to conquer COVID-19 and recover from acute renal failure. Our rehabilitation team aligned with hospital staff to help Mr. Jackson improve his quality of life. Upon discharge, Mr. Jackson was able to perform activities of daily living with minimal to moderate assistance. He was able to stand with minimal support using a Tram™ device and could walk about five feet! In October, Mr. Jackson discharged to a skilled nursing facility to continue to regain his independence. We're honored to provide Mr. Jackson with high-quality care!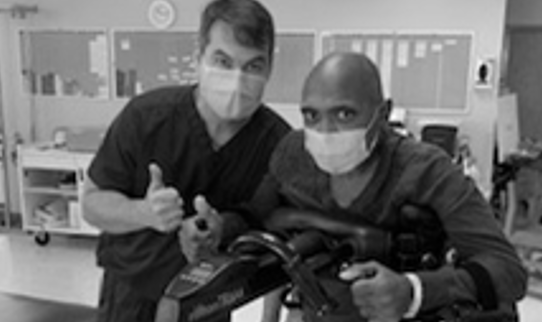 CLICK BELOW TO SEE OUR CURRENT JOB OPENINGS